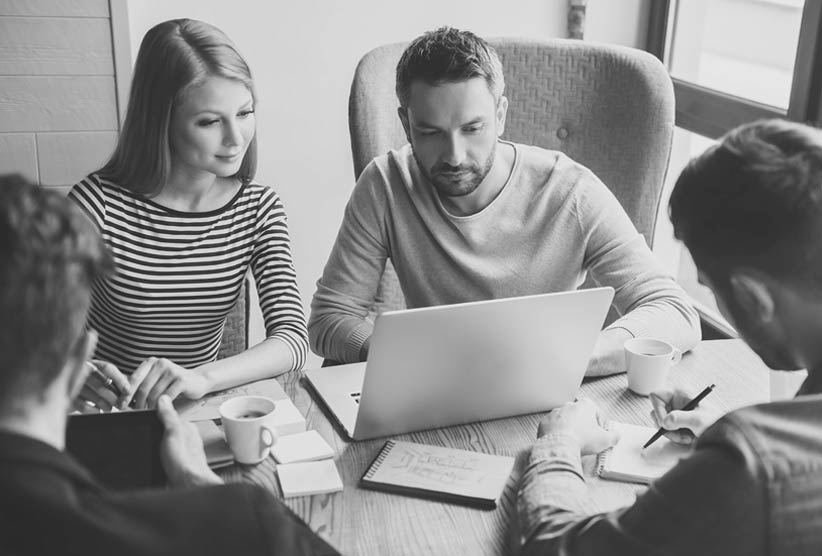 Interim management
We deliver senior, experienced 'hands on' executives for a defined period of time to strengthen customers executive teams, lead organizational changes, deliver a critical programme, fill unexpected gaps in a company, restructure the organization or turn around under-performing projects or divisions.

Our extensive network of Interim Managers includes experienced senior interim executive and management talent ranging from ex-C level, directors to highly experienced project managers. Executives that advise our customers, help them define what changes they want to achieve and why, and then help them to carry out the the changes. We bring together the best of management consulting and executive search consulting.
Recruitment service
Our core business model centers on actively identifying and connecting our customers with technical professionals, middle management and senior management executives with the right skill sets for the job. We understand how competitive the war for talent is on the market and specialize in assisting our customers identifying and retaining high-potential local candidates to build a talent pipeline of future leaders for their organizations. We achieve this by providing a consultative approach, we tend to become a Trusted Advisor by going beyond candidate recruitment to also serve our customers wider in areas such as HR consultancy and Interim management.
Mentoring a Coaching
We help you to achieve specific personal and professional goals by offering certified coaches, trainers and mentors.
HR outsourcing
Offering cutting-edge, customized HR services built for small to medium sized business. We work with organizations as a virtual or on-site service provider to streamline customers Human Resource policies, procedures, and challenges in order to let them do what they want to do: run your business.

We provide the HR knowledge and implementation strategies to ensure the organization is adhering to government standards while increasing employee satisfaction and productivity. We are offering: Managed HR Services with years of experience, professional Human Resources accreditation, extensive HR training and resources.
Agent service
We are accompanying our clients during the whole career. We search, select and negotiate all working terms and conditions, project details and other expectations. We provide variety of consultancy including international legal frameworks , self and career development, we manage the necessary administration necessary to fulfill legislative and other requirements. By extensive network of domestic and international partners we follow the best working opportunities
Executive search
Boutique Executive Search approach is allowing to deliver discrete selection of candidates for top managerial, executive and specialists positions. From strategic search, core competencies design to assessment centres – we help to find, engage and keep talents.